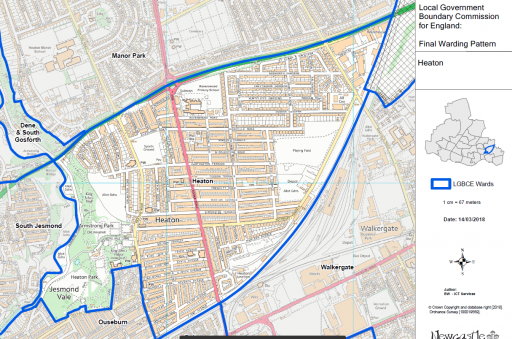 Every ward in the city hold annual events to agree and review local priorities.
Following the boundary review a 'new' Heaton ward has been created and therefore local ward councillors are asking residents who live within the new boundaries for their views.
Draft Ward Priorities have been written to start a discussion. These are based on what local people have said previously and previous information we already have about the area. Click on the short online survey below to find out what these are and give us your views on them.
Agreed Ward Priorities will be a great help in deciding how the Ward Committee budget will be spent. This survey is relevant to Heaton ward residents. If you would like to check which ward you live in click this link: My Neighbourhood.
If you would like this information in a different format, such as large print, or you have questions about it, please contact Caroline Collinson. Please give us your views on this before 9 December 2018.