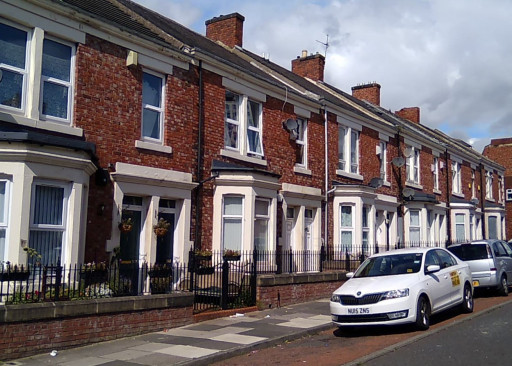 We want your views on plans to improve housing standards in privately rented homes.
The private rented sector plays a vital role in the Newcastle housing market. It has seen significant growth with the estimated number of private rented properties rising from 14,400 in 2001, to 22,000 in 2011, and to now over 24,000 properties. Many of the properties are over 70 years old and it is vital that this housing stock is maintained to a good standard.
With decreasing resources, there are many challenges faced in the private rented sector including anti-social behaviour (ASB) and area decline caused by neglect and poor environmental conditions. There is a significant cost to the Council in managing these issues and they are causing a decline in the environment, impacting community wellbeing and making these areas unattractive places to live, work and invest.
A new digital solution for the licence application process will be developed which aims to ensure landlords are offered an efficient, reliable system onto which the applications and all safety certification can be uploaded and stored.
Licensing of the private rented sector is not an end in itself; robust enforcement action is essential. Intelligence led enforcement will ensure resources are targeted on criminal landlords with a 'light touch' for the majority of the professional landlords. There will be 4 teams working together to deliver the property licensing schemes:
The re-designation of the Selective Licensing Scheme on the primary ground of ASB will provide resources to assist in reducing ASB, helping to stabilise and improve local neighbourhoods. It will help provide tenants with a greater choice of safe, good quality and well managed accommodation. Improving the quality of the private rented sector will lead to a better community and cross tenure relations.
The review of the existing schemes has highlighted improvements in low housing demand. The evidence also shows that the licensing schemes have improved housing conditions. We have also seen a reduction of ASB by 72% in High Cross and 46% in Byker Old Town. However, these areas still have levels of ASB higher than the city average, and on par with the licensing schemes designated from April of 2020. It is therefore proposed to re-designate both schemes in order to deliver specific interventions to reduce the high levels of ASB.
Selective Licensing also helps to deliver the Council's wider objectives for Housing and ASB.
The formal consultation process starts on Monday 9 November 2020 and lasts for 12 weeks, ending on Sunday 31 January 2021.

To learn more about the proposals you can view the full Consultation Evidence report as well as information about proposed fees, boundary maps and conditions.
If you have any questions about this, or you need this information in a different format, such as large print, please contact us at: letstalk@newcastle.gov.uk. Thank you for taking part.