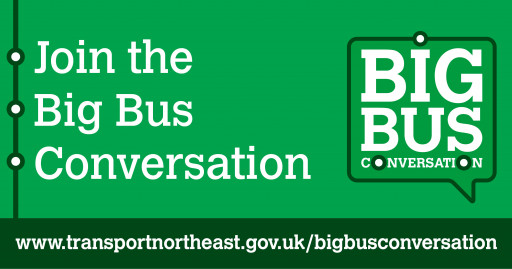 Did you know that the bus network is the most used form of public transport in the North East? Buses play a critical role in the lives of people across the region, accounting for over 160 million journeys each year. When we consulted on the North East Transport Plan, the public asked loud and clear for a local bus strategy; people want to know what our plans are to improve the bus network.
We need your help to make our bus network even better!

By working together, our seven North East local authorities and local bus operators NEbus have developed some big ideas for how to make the bus play an even greater role in the North East which we have outlined in 'Your Vision for Buses'. Are they the right ideas? That's for you to say: we want to know what you think, if you agree or disagree or if you have a great idea on how to improve bus services across the region.
You can also call: 0191 433 2973 to reach a member of the Transport North East (TNE) team who can discuss the Plan with you. Thank you.