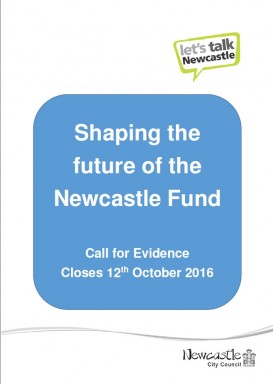 We launched a Call for Evidence to gather your views and ideas about the Newcastle Fund, and help us to develop a proposal on how it should look in the future. We have now received your views on all or any of the questions set out in section 4 of the Call for Evidence - you can read the full document here (section 4 is on p.7):
We have now published the consultation findings below
More information about what we decide regarding the future of the Newcastle Fund will be available on our website in due course:
Newcastle City Council
. Thanks for taking part.