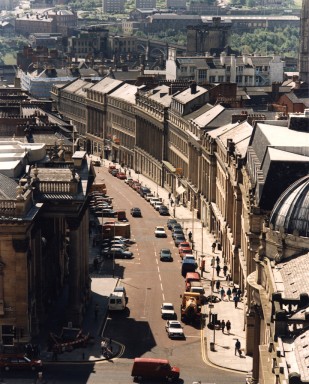 Newcastle is seeing the biggest investment in its transport infrastructure in a generation. This investment will transform the city, with new road layouts and traffic light technology making it quicker and safer to travel, however you chose to move around the city. The changes in the transport network will support our city in becoming a healthier and more attractive place to be.
We're seeking information about how people use the city, to inform these improvements and help us judge their success. If you tell us about your habits by completing our survey, you'll be in with a chance of winning prizes like a bike or shopping vouchers.
The survey will not take long to complete and all of the information we collect will be kept securely and in the strictest confidence. It will not be possible to identify any particular individual from the results.
and can be returned to: Transport Planning, 10th floor, Newcastle Civic Centre, Barras Bridge, Newcastle upon Tyne, NE1 8QN. Contact
letstalk@newcastle.gov.uk
if you have any questions.