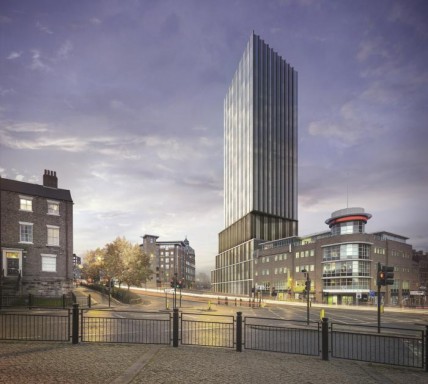 In the right location, well-designed tall buildings can make a positive contribution to the City. They can be excellent works of architecture in their own right or as a group.
This
Tall Buildings Scoping Report
(PDF, 4.15MB) summarises the relevant background information, issues and options for developing a Tall Building Policy and Supplementary Planning Document (SPD). The council has also prepared a list of
Frequency Asked Questions
(PDF, 227KB) for information.
Consultation on the Tall Buildings SPD Scoping Report will last for six weeks from 4 April 2017 to 16 May 2017.
If you would like to make comments, please do this by:
By email to: planningpolicy@newcastle.gov.uk
By post to: Newcastle City Council, Planning Policy, 9th Floor, Civic Centre, Barras Bridge, Newcastle upon Tyne, NE1 8QH.
Or you can leave online comments on the topic wall here.
Paper copies of the scoping report can be made available on request, please contact us on 0191 211 6150 if you would like this.
Your views are important to us. We will publish findings from this stage of consultation on our website:
Tall Buildings SPD
.